VISIT OUR OTHER WEBSITE BELOW

Cutbow Trout fish taxidermy consisting of trout fiberglass fish replicas and reproductions. The excellent quality of our fish reproductions and replicas of the Cutbow Trout species accurately resembles the natural shape & coloration of each fish.

Contact us for any questions related to trout taxidermy.

Below are images of Cutbow Trout reproductions & Cutbow Trout replicas

CLICK ON IMAGES TO ENLARGE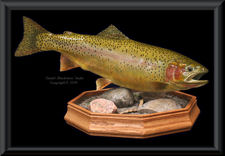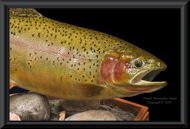 20" Cutbow Trout replica - pedestal display with replica rocks.

Cutbow Trout reproduction 20"