Sport fishing enthusiasts searching for a professional fish taxidermist, that produces quality fish taxidermy, fish replicas, and true to life wildlife taxidermy.
Daniel Blackstone Studio focuses entirely on all game fish species. Fish taxidermy has come a long way since we first began studying fish 30 years ago. The latest techniques and products in fish taxidermy are crafted into each individual fish mount to achieve the best possible product.
All this knowledge in fish taxidermy has evolved into the fascinating art of fish wood carving. This is the top of the line product in fine art for Daniel Blackstone Studio.
Visit our two websites and you will enjoy what we have to offer.  

INSTRUCTIONS AND COMMENTS

Proper storage and field care-

1.( short term storage )- Wet fish and store in 2 sealed plastic bags,

then place in freezer.

2.( long term storage )- Wet fish then wrap in bath, kitchen towels,

wet the towels, then store in 2 sealed plastic bags, then place in freezer.

Pay special attention to prevent damages- handle your fish with extra care, most damages can be repaired easily, the more extreme damages will cost extra. 

For the catch and release fisherman-

1. For those of you that desire not to keep your trophy fish, you have other options- take quality close up photos of fish, measure from the tip of nose to the tip of tail, and around the girth of fish at the widest point of body.

A fiberglass reproduction of your fish can be constructed.

Your fish can also be skillfully designed into a piece of fine art, by having the fish and all the habitat (rocks,driftwood,grass,etc.) custom hand carved from various types of wood, then carefully painted to match each individual species of fish.

Both of these type of fish replicas can be achieved by having good quality close up photographs and proper measurements of your fish.
Have your trophy fish professionally mounted, and then have it all custom hand carved from wood.    

For larger fish a miniature size wood carving can be designed and then hand carved to replicate your larger trophy fish. ( please ask for size details )
You will get two professionally designed pieces of art, one of your real trophy fish (mounted), and one that resembles your trophy fish (wood carved), two pieces of art you will cherish for a life time.  

Pricing- 50% Deposit required before any work begins 

1. Please contact us for prices on all species of fish. Prices vary on different types of fish, freshwater or saltwater.

2. Different styles of plaques, panels, and name plates for your fish mount- (extra cost)

3. Driftwood for displaying your fish- (extra cost)

4. Damages on fish- repairing, repainting

1. Customers not in the Sarasota, Florida area can ship their trophy fish to us. If you live out of town, or state, it is not necessary to visit your local taxidermist to have your prize catch mounted. Ship it to us! If you like our work shipping to us is easy, and not expensive.

2. Please contact us for details on how to properly package your fish for shipment.  
Any questions, or concerns you might have about us, and our type of work, please email, phone, or write for more information.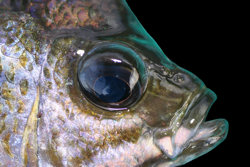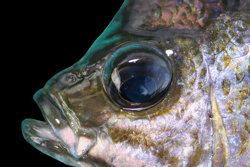 VISIT OUR OTHER WEBSITE BELOW